Steno Machines
Blaze ProCAT Writer Features:
Touch interface
Built on the same keyboard technology offered in our Top of the line Xpression Writer
Compatible with popular CAT systems
Tilting Tripod
Carrying Case
Large easy-to-read LCD panel with LED backlighting
Automatic and User-Defined keyboard adjustment
Full depth adjustment – make it as shallow as you like!
Compatible with all CAT systems
Professional electronic and keyboard technologies
2 USB ports
Battery Life: 8 – 10 hours
Luminex CSE Writer Features: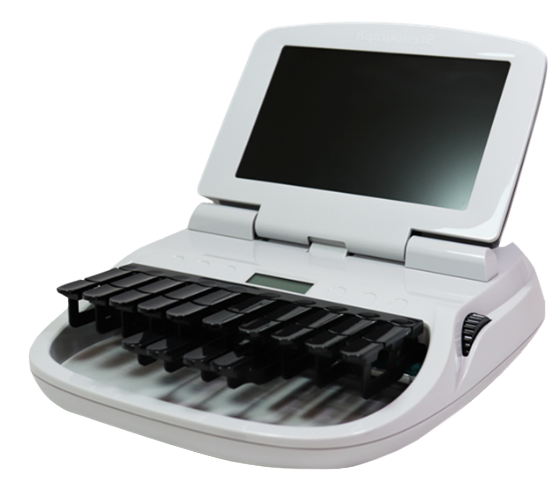 Scroll Up/Down to find a point of readback.
Search for a steno outline or a mark to find a point of readback quickly.
Scroll down with the touch of a button while reading.
Select font size to one of five choices for larger text or to see more context.
Precision Adjustments.
Tension and Depth adjustment wheels are easily within reach.
Slant display panel up to 180 degrees for use in varying lighting conditions.
Easily adjust the writer tilt 140 degrees for comfort and variety in posture.
Computer compatible and realtime ready.
Internal fifty-page memory provides plenty of storage of practice materials.
Transfer internal memory via USB cable to Case CATalyst and other CAT software.