Court Reporting and Captioning at Home has provided excellence in education for over 23 years. The CRAH Program is a licensed, multimedia presentation utilizing a new revolutionary, multimedia training platform containing hundreds of hours of audio and video dictation, and exclusive full studio-produced, animated graphic video tutorials, that take realtime writing education to a new level.
Our website is designed to provide the prospective student with as much information as possible about our trendsetting Court Reporting, Captioning, and CART Providing training programs. Take time to visit each page in the navigation menu. The HOME PAGE is primarily devoted to just a few of our successful graduates, their experiences in training with our program, and their jobs as professional Court Reporters, Closed Captioners, and CART Providers.
The CRAH Program is a fully comprehensive, technologically advanced program providing the most advanced training materials, and support from credentialed professionals for these careers!
About Linda Bland, RMR, RPR, CSR, CPE
President and Developer of the Court Reporting and Captioning at Home Program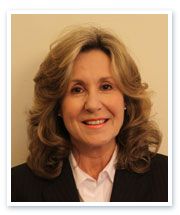 Completed her Court Reporting Training in 5 Months
Passed the RPR (Registered Professional Reporter Examination) administered by the NCRA twice, the first time shortly after completing training
Registered Merit Reporter (260 words per minute) by NCRA examination as well as Registered Professional Reporter (RPR) and Certified Program Evaluator (CPE) for the NCRA
Served on the NCRA's Test Advisory Committee (TAC) that develops the national RPR, RMR and RDR certification examinations, and the test she developed was chosen to be administered at the May, 2007 RPR examination
Certified Shorthand Reporter (CSR) by testing in Illinois, Texas, and Tennessee
Over 25 years' experience as a professional realtime writer court reporter and court reporting and broadcast captioning educator
Former Southern Association of Colleges and Schools team member and evaluator of SACs accredited Court Reporting Schools
Former Owner and President of one of the largest NCRA-Approved Schools in the United States
Developer and author of the state-of-the-art "Realtime Reporting and Captioning Theory," which allows students to complete training much faster than old-fashioned, complex theories on the market today
Developer and author of a unique and revolutionary speed building technique incorporated with the Realtime Reporting and Captioning Theory allowing the student to complete training much faster and more prepared to enter these careers than old-fashioned traditional methods
Trained the first realtime court reporters in south Africa.
Reported Bush v. Gore, 2000
Committee Member NCRA CAPR Home Study Task Force 2007-2008
Member of NCRA (National Court Reporters Association) since 1978
Court Reporting and Captioning at Home's Full Studio-Produced Graphic Video Tutorials, integrated with Multimedia training materials, and unparalleled 7 days per week support from credentialed professionals, have made learning the realtime professions easier than ever. Let our students and program completers tell you about their experiences and how our seven-day-a-week support from credentialed court reporters, captioners, and CART Providers has worked for them.
The THEORY PAGE may be the most relevant page you read. The "Realtime Reporting and Captioning" theory, with its Exclusive Graphic Video Tutorial, first ever Color Coded Theory Manual, Mobile Apps, and 7 days a week Professional Support, has revolutionized court reporting, captioning, and CART Providing training. Read this page carefully and learn how this unique theory, will allow you to complete your training much faster and provide a superior foundation to be the best in the realtime professions.
Court Reporting and Captioning at Home is a complete, comprehensive online training program. When you join our program, you will have the best training materials available. This includes the best computer aided transcription STENO MACHINE in the industry. You should not have to shop on your own for a Steno Machine, and that is why when you train with CRAH, a superior realtime steno machine is included. Read the STENO MACHINE page and learn more about the steno machine you will use both in training and professionally.
The CAREERS page helps you better understand all of the exciting, lucrative, in demand-careers from which you may choose. After reading about these careers, if you have questions, feel free to call and speak to a credentialed professional who will be happy to answer any of your questions.
Read the STUDENTS page and learn why our structured, easy to follow program, developed specifically for self-study with support, court reporting, captioning, and CART Providing training is the best choice for your realtime education.
The choice you make for your realtime education may ultimately determine your success. We invite you to take the time to read our entire website and see why Court Reporting and Captioning at Home is SUPERIOR, FASTER, and EASIER.